Looking for something to do with the whole family this summer that won't hurt your wallet?
Here is a list of upcoming festivals and family events happening in Hamilton and the surrounding area that are FREE!
Start counting all the money you're going to save this summer for family outings!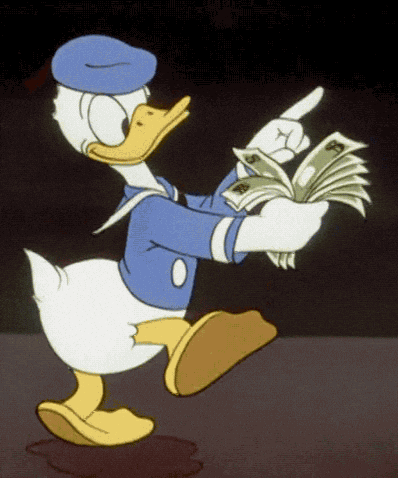 ---
1. Dundas International Buskerfest
Friday, June 2 – Sunday, June 4, 2017

At Buskerfest you'll be able to watch street performers from around the world gather for this nationally renowned weekend of fun! Enjoy art and craft vendors, a sidewalk sale, fine dining and international cuisine.
Friday 6pm-10pm, Saturday 11:30am-10pm, Sunday 11:30am-6pm – located in the Downtown Dundas Business Improvement Area.
Visit dundasbuskerfest.com for details.
---
2. FrancoFEST
June 23 – June 24, 2017
FrancoFEST gets Hamilton rocking… in French!
Last year, FrancoFEST entertained over 8,000 visitors in the beautiful setting of Gage Park with a line-up of French performances and activities. Centre Francophone Hamilton is proud to produce the largest francophone arts and culture festival on the Niagara Peninsula. The two-day festival returns from June 23rd to 24th to celebrate the vibrant francophone community and its dynamic Francophile supporters. Don't miss this summer festival celebrating francophone arts and culture!
Performances from Whitehorse, Bleu Jeans Bleu, Diana Panton, Vague De Cirque, and more.
---
3. Barton Village Festival
Saturday, June 24, 2017
501 Barton Street East, Hamilton
Barton Village Festival is a free and fun family event, with live entertainment, vendors, games and more. We will be closing the street between Wentworth and Birch and partnering with the Community Cup and Scouts 14th division to run a Scouts Camp and youth zone as well as soccer tournament.
Details at bartonvillagefestival.com
---
Gage Park, Main Street East, Hamilton
This three-day festival celebrates culture, foods from around the world, arts and entertainment, and sports and recreation. Enjoy the weekend with the whole family!
Learn more at itsyourfestival.ca
---
5. Oh Canada Waterdown Ribfest
Friday, June 30 – Monday, July 3, 2017
Presented By: Flamborough and Waterdown Rotary Club
This family friendly festival, featuring local talent and professional entertainers, will also include a Rotary Marketplace full of local businesses, artisans and vendors, a Children's Zone, a Carnival, a Movie in the Park as well as a Canada Day Celebration that will feature a New Canadian induction ceremony and fireworks.
Dates and Times: June 30 (3:00pm-11:30pm), July 1 (11:00am-11:30pm), July 2 (11:00am-11:30 pm), July 3 (11am-10:30pm)
Location: Waterdown Memorial Park, Hamilton
Friday: 3:00 pm – 11:30 pm
Saturday: 11:00 am – 11:30 pm
Sunday: 11:00 am – 11:30 pm
Monday: 11:00 am – 8:00 pm
Learn more at ohcanadaribfest.ca
---
6. Hamilton World Music Festival
Friday, July 21 – Sunday, July 23, 2017
Get ready for 3 awesome days of music! The Hamilton World Music Festival 2017 brings high caliber, professional quality world music artists to the Hamilton stage, including local, Canadian and international artists on tour. We know that music and the arts are meeting points that cross all cultures – just as contemporary world music itself often crosses genres and cultures. By taking a multidimensional approach and by choosing artists at the local, national and international levels, we hope to foster connections between our audiences and community and the rest of the world as well as recognize the diverse cultural landscape of Canada and Hamilton itself.
---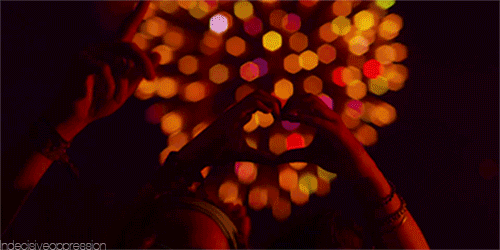 7. Hamilton Greek Fest
Friday, August 18 – Sunday, August 20, 2017
Presented By: Greek-Canadian Community of Hamilton
The 40th annual Greek Fest celebrates the sights, sounds and tastes of the Greek culture. Enjoy traditional food, music, dance groups and culture at this fun-filled family event that engages participants with a variety of activities for all ages.
Time: 12 noon to 11 pm
Location: Greek-Canadian Community of Hamilton and District, Hamilton, ON , CA, L9A 4G1
Website:hamiltongreekfest.com
---
8. Dundas Cactus Festival
Friday, August 18 – Sunday, August 20, 2017
This FREE family fun Festival runs for 3 days and includes 4 entertainment stages, event zones and over 100 street vendors. Musical Entertainment, Cactus Kids Fun Zone, baby contest, arts, and parade! Awarded "Top 100 Festival" by Festivals & Events Ontario again for 2017!
Location: 71 Cross Street, Dundas, ON , CA, L9H 2R5
Website:dundascactusfest.ca
---
WORTHY MENTIONS (paid events)
Because Beer Craft Beer Festival
Friday, July 14 – Saturday, July 15, 2017
This one isn't free, but it's a great festival! BECAUSE BEER is a licensed 19+ event (with the exception of children under 3 in a stroller or otherwise carried by an adult) happening at Pier 4 Park. Tickets. Details at becausebeer.ca
Fringe Festival
Thursday, July 20 – Sunday, July 30, 2017
Accessible, playful, and engaging the Hamilton Fringe Festival is an action-packed performance event that takes place over 11 days each July in downtown Hamilton.
With more than 40 companies offering up musicals, dance, comedies, magic shows, dramas, and family entertainment in more than 300 performances- there truly is something for everyone! 2017 is their FOURTEENTH year!
Learn more at hamiltonfringe.ca
---
Have fun this summer!