People are infatuated with Canadian Prime Minister Justin Trudeau. So much so, that discussions come up about what a great boyfriend he would make.
He's charming… check.
Smart? … check.
Handsome? …check.
Important job? …check.
Sometimes sassy? …check.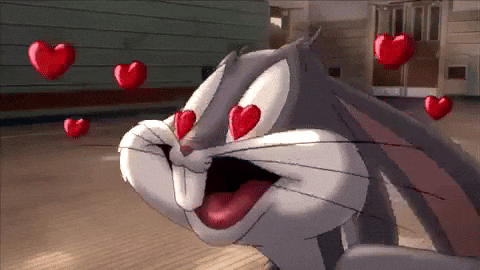 If you're a Trudeau fan, what could you possibly buy so that you could stare into his eyes every morning when you wake up?
Well, it seems that one company has the answer. A 2018 wall calendar called "Justin Trudeau, My Canadian Boyfriend" featuring 12 photos of our Prime Minister.
It was spotted around the US. Can you believe it?
This really exists. Calendar mall stand in San Francisco. 🍁❤️🇨🇦 @JustinTrudeau #MyCanadianBoyfriend pic.twitter.com/DSKQU8pmgM

— Keith Horwood (@keithwhor) November 26, 2017
You can also find it on Amazon US for $12.98. That's in US dollars by the way, Canadians will have to fork over around $16.70 CAD give or take the exchange rate, plus will probably have to pay duty to get it across the border. Unless you're willing to pay over $70 for a used version of it on Amazon Canada. But we'll do anything for a Trudeau calendar! Right?
According to the Amazon description, "The calendar features 12 images 'Yucon' enjoy of model-like role-model Canadian Prime Minister Justin Trudeau. Featuring sweetly off-kilter but well-meaning commentary about his views from his sparkling blue eyes on everything from love, family and of course global affairs and economic growth". Did you catch the "Yucon" joke? Yes, that was in there.
It continues, saying that "it is a true celebration of the man, the myth, and the meme that is Justin Trudeau."
The reviews from US buyers are all 5-stars…
The reviews on Amazon Canada? Not so nice…
Social media is loving it!
What's inside the @JustinTrudeau, boyfriend calendar. pic.twitter.com/PmR9PC0eL0

— Joan Bryden (@jmbryden) November 27, 2017
I NEED that @JustinTrudeau boyfriend calendar because ya know, he's my boyfriend.

— Linus van Pelt (@thaliaaarae) November 28, 2017
That's Hilarious! He's a superstar! Still looks like a young #Elvis to me! How many #Trump calendars will we see for Christmas! https://t.co/McIJ7ZSUP6

— Anna D'Ambrosio (@adambrosio5033) November 24, 2017
I would probably remember more important dates with one of those
*deletes outlook

— Ben Rutgers (@BenRutgers) November 27, 2017
I NEED that @JustinTrudeau boyfriend calendar because ya know, he's my boyfriend.

— Linus van Pelt (@thaliaaarae) November 28, 2017
I found a justin Trudeau calendar and I want it

— megan (@megsmith155) November 26, 2017
I just threw up a little in my mouth. Please tell me this is a hoax. Even if you have to lie, tell me it isn't so.

— Jason Nerrick (@JasonNerrick) November 27, 2017