As a Spanish dude who grew up listening to Selena's music and watched her movie (a million times), this is big news for me!
If you don't know who she was, I say "was" because she was shot and  killed in '95 by a friend and employee, Yolanda Saldovar
She was HUGE in Mexico (and on my mom's stereo system) and up and coming in the States. She even won a Grammy.
A movie, about Selena's life, came out in '97 that starred a young and up and coming actress, Jennifer Lopez.
It was J-lo's first ever movie and not only did she kill it, she looked just like Selena!
Selena (left) J-Lo (right)
21 years after the movie came out, Selena's family and ABC wants to start a TV drama series. They got the okay from ABC to start a pilot.
There's no name or release date for the show but Selena's siblings will be producers.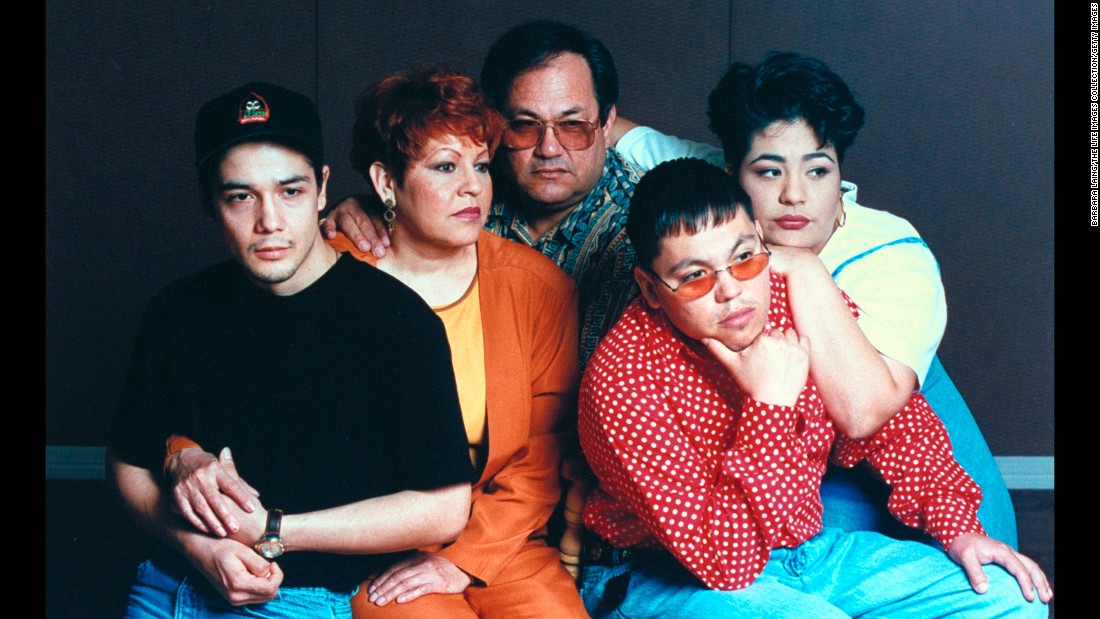 Selena Quintanilla Remembered/ CNN
(From left to right) Hubby – Chris Perez, Mom – Marcela, Dad & Manager – Abraham, Brother – A.B., Sister – Suzette 
The main character will be named "Alex Guerra" who has been estranged from her family for 5 years. It'll be filled with Drama like the stress from her music career and love life. Pretty much what Selena went through. No word on who will play Alex…..What's J-Lo doing nowadays???
Michael Tran/FilmMagic via Getty
Selena is still getting recognition, just last year, Selena got her star on Hollywood's Walk of Fame and last Halloween both Demi Lovato and Kim Kardashian dressed up as her
Joey – Weekend Annnouncer on Fresh Radio
Twitter: @UncleJoeyy           Instagram: @UncleJoeyy